Purple Mountains
Il testamento musicale di una fine annunciata

06/02/2020 - di Alfonso Fanizza
Aveva nuovamente provato a dircelo David Berman che questo mondo non faceva più per lui. A sei mesi dalla sua tragica scomparsa ripercorriamo il suo ultimo capolavoro, testamento musicale di un finale annunciato, per comprendere le cause di un "male di vivere esistenziale".
Non sapremo mai qual è la "molla" che fa scattare in un individuo la difficile e pesante scelta di togliersi la vita. Non capiremo, quindi, mai la cause di quel malessere esistenziale per le quali abbiamo dovuto, nuovamente, dire addio all'ennesimo grande artista che ha deciso che questa vita non era più adatta per lui.
Fatto sta che
David Berman
, frontman e fondatore della band
indie rock
Silver Jews
, prima di compiere quel gesto estremo il
07 agosto 2019
, ha voluto, in qualche modo, lasciarci il suo testamento musicale, la sua lettera d'addio, avvisandoci, tra le righe delle canzoni, delle sue intenzioni, senza che nessuno cogliesse quel malessere interiore che lo stava attanagliando.
Dopo dieci anni di assenza, terminato nel 2009 il percorso con i
Silver Jews
,
Berman
sembrava, infatti, tornato a nuova "vita musicale" grazie al nuovo progetto
Purple Mountains
con il quale un mese prima aveva esordito con il disco dal titolo omonimo.
Il primo, e purtroppo unico, disco rimarca quel sound già sentito con i
Silver Jews
, e che non ci stancheremo mai di ascoltare, e che ha rappresentato, per il sottoscritto, l'album più bello pubblicato nel 2019. Dieci ballate figlie di un'appassionate indole al "genere"
indie – rock
, contaminato da piacevoli ritmiche
country
e
folk
dal chiaro atteggiamento
alternative
. Le canzoni di
Berman
non sono per niente banali e scontate, sviscerano una testualità malinconicamente pessimista che non lascia spazio all'interpretazione personale, anzi, evidenzia un mal contento così profondo radicato nell'animo dell'artista che nessuno avrebbe mai, lontanamente, pensato potesse profetizzare l'imminente addio.
Il testamento di Berman
Nonostante musicalmente possa sembrare che nulla tormenti il suo animo, da uomo comune predestinato a soffrire ed a morire, è quando inizia a cantare che,
David
Berman
trasuda, attraverso le parole, tutto il suo "
male di vivere
". Come una lettera d'addio lasciata sul comodino accanto al letto, questo nuovo disco è una sorta di testamento musicale che, al posto di dettare le sue ultime volontà, espone invece le motivazioni che, quasi sicuramente, lo hanno spinto al suicidio. D'altra parte, avvenimenti come la morte della madre, avvenuta nel 2016, e la separazione dalla moglie Cassie, hanno rappresentato i mattoni sostanziali per la costruzione di quel muro esistenziale del musicista, così come il tentato suicidio del 2003 avrebbe dovuto rappresentare un campanello d'allarme.
Inizia così il complicato viaggio nei meandri degli stati d'animo di
Berman
con il brano "
That's Just The Way That I Feel
", dove possiamo già percepire quella sofferenza congenita che ci accompagnerà per tutto il disco: "
Well, I don`t like talkin` to myself/ But someone`s gotta say it, hell/ I mean, things have not been going well/ This time I think I finally fucked myself/ You see, the life I live is sickening/ I spent a decade playing chicken with oblivion/ Day to day, I`m neck and neck with giving in/ I`m the same old wreck I`ve always been
[…] Course I`ve been humbled by the void/ Much of my faith has been destroyed
[…] But this kind of hurtin` won`t heal/ And the end of all wanting/ Is all I`ve been wanting/ And that`s just the way that I feel
".
Angoscia che si fa sempre, passo dopo passo, sempre più forte come nell'emblematica "
All My Happiness Is Gone
", dove basta solo il titolo per rendersene conto: "
Where nothing`s wrong and no one`s asking/ But the fear`s so strong it leaves you gasping/ No way to last out here like this for long/ `Cause everywhere I go, I know/ Everywhere I go, I know/ All my happiness is gone
".
Tutte le canzoni rappresentano un tassello del turbato mosaico esistenziale di
Berman
: "
Darkness and Cold
" ("
The light of my life is going out tonight/ As the sun sinks in the west/ The light of my life is going out tonight/ With someone she just met/ She kept it burning longer than I had right to expect/ The light of my life is going out tonight/ Without a flicker of regret/ Darkness and cold, darkness and cold/ Rolled in through the holes in the stories I told/ Conditions I`m wishing weren`t taking control
"; la ballata poetico-malinconica "
Snow is Falling in Manatthan
" ("
Songs build little rooms in time/ And Housed within the song's design/ Is the ghost the host has left behind/ To greet and sweep the guest inside
"); "
Margaritas at the Mall
" ("
My every day begins with reminders I`ve been stranded/ On this planet where I`ve landed, `neath this gray-as-granite sky/ A place I wake up blushin` like I`m ashamed to be alive/ How long can a world go on under such a subtle God?/ How long can a world go on with no word from God?
"; "
She's Making Friend, I'm Turning Stranger
" ("
I`m a loser, she`s a gainer/ That`s one thing of which they`re dang sure/ She`s out with her friends/ And really, I can`t blame her/ `Cause when she`s home again/ She`s always still the same her/ God knows I`d never try to change her/ She`s my friend and I`m her stranger/ She`s making friends, and I`m turning stranger
".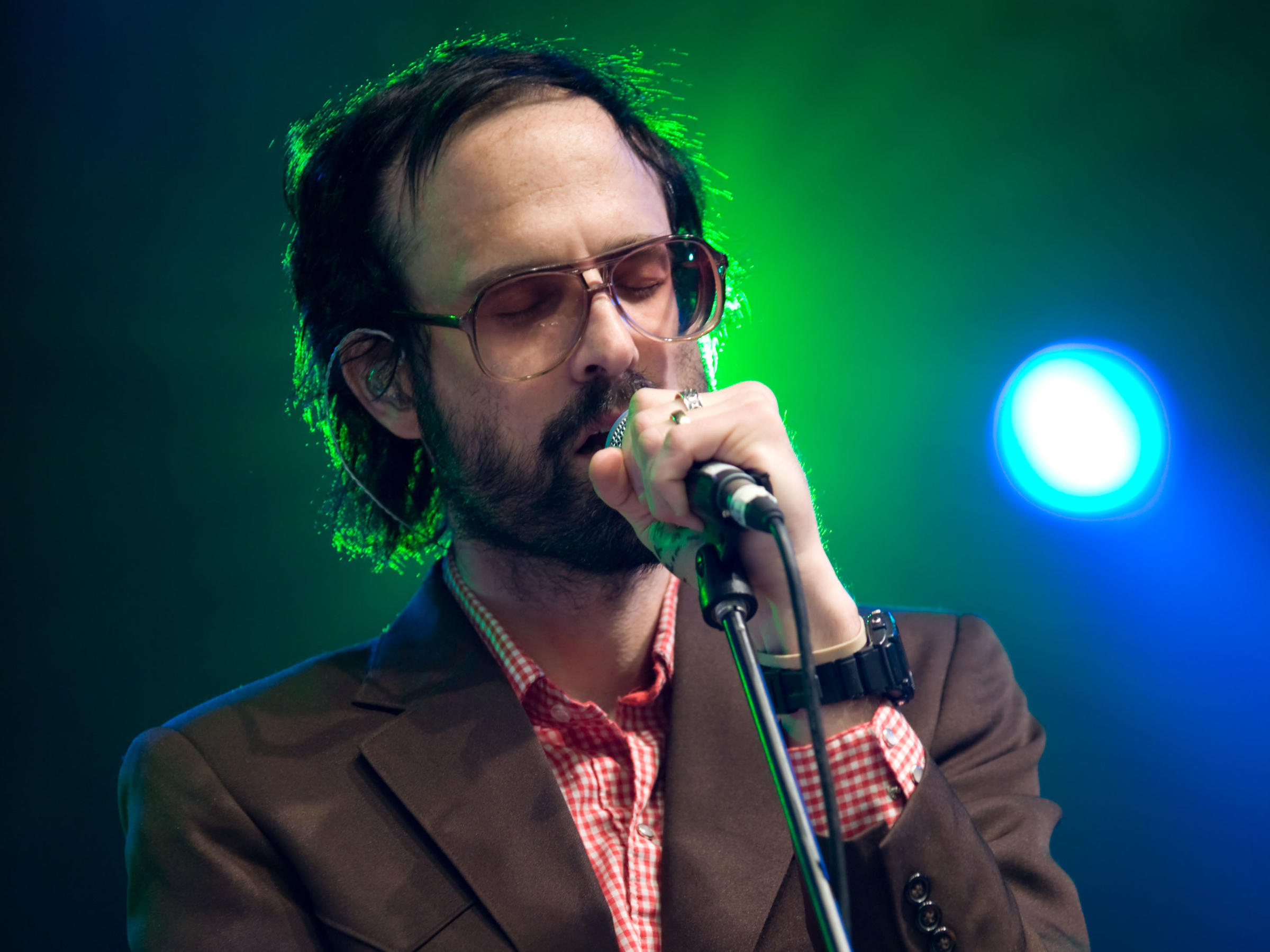 Come già anticipato, una figura fondamentale per l'uomo
Berman
è stata quella della madre, la cui assenza ha contribuito notevolmente alla sua sofferenza: "
When she was gone, I was overcome/ The simple fact left me stunned/ I wasn`t done being my mother`s son/ Only now am I seeing that being`s done/ Yeah, I loved being my mother`s son/ I loved her so because/ She was my faithful guardian
" canta in "
I Loved Being My Mother's Son
".
D'altra parte, nel suo testamento musicale
Berman
ha espresso anche il timore di morire, mostrando una paura che, d'altronde, si contrappone alla scelta perpetrata: "
This world is like a roadside inn and we`re the guests inside/ And death is a black camel that kneels down so we can ride/ And when the dying`s finally done and the suffering subsides/ All the suffering gets done by the ones we leave behind/ All the suffering gets done by the ones we leave behind/ On nights that won`t happen/ Time we won`t spend
" in "
Nights That Won't Happen
"; e "
On occasion, we all do battle with motivational paralysis/ Unable to perform some simple task/ Trapped at the stage of analysis/ Thoughts of the shortness of life may beget/ Bouts of shortness of breath in your chest/ Doubts about the worth of the nights you got left/ Crowding out all the fear and regret
" in "
Storyline Fever
".
Una dichiarazione d'intenti che trova conferma anche nel brano, "
Maybe I'm the Only One For Me
", che conclude un'opera che non possiamo redimerci dall'ascoltare con un sorriso triste e amaro per un'assenza che peserà molto a chi ama la musica: "
Into my mind, the thought begins to seep/ If no one`s fond of fucking me/ Maybe no one`s fucking fond of me/ Yeah, maybe I`m the only one for me/ Only one for me/ Only one for me/ Only one for me/ I`ll put my dreams high on a shelf/ I`ll have to learn to like myself
".
Ci mancherai
Berman
!